How to create an EPP image
Go to the Facebook page that you created previously which will also be the page that you will use to promote your posts.
Be careful not to confuse the « image post » with a « link post » or a « video post » or even a status. Below is a screenshot of a « link post »: This corresponds to the link of your Teezily campaign that you copy and paste.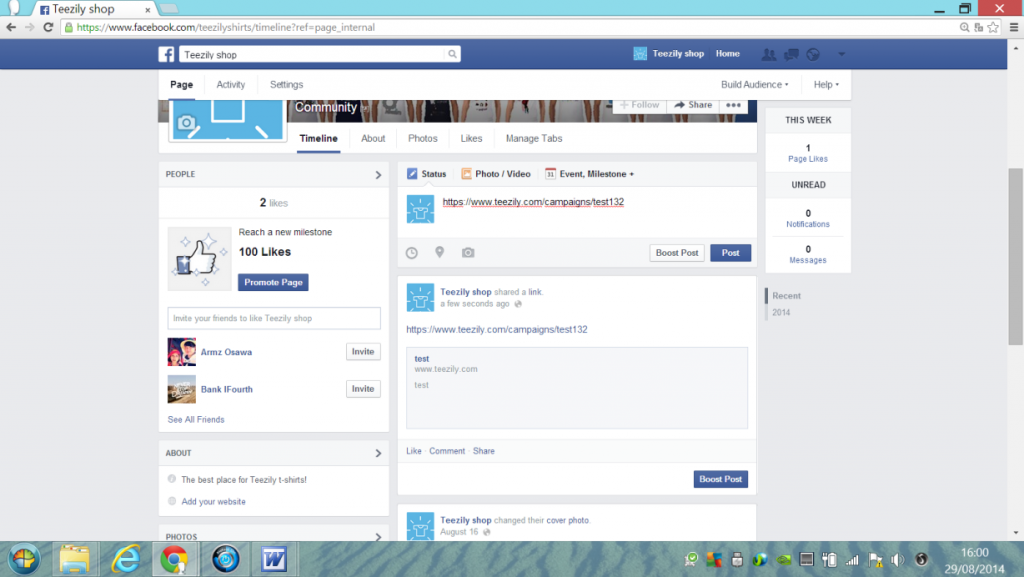 So you know: the « link post » is a clickable link, the opposite of a page image post that will only be a picture of your shirt.
The « image post » is a favourite of ours because it allows us to reach many more of our intended audience naturally than a « link post ». Its large image (1000×615) significantly increases the click through rate of your publication and thus promotes precisely the product that you are offering to your buyers as they can view directly your design. It is also the best marketing format for beginners in T-shirt marketing as it saves on the small budget they have.
To obtain the image of the T-shirt that you are selling, go to your campaign page and save the image of the T-shirt as shown below: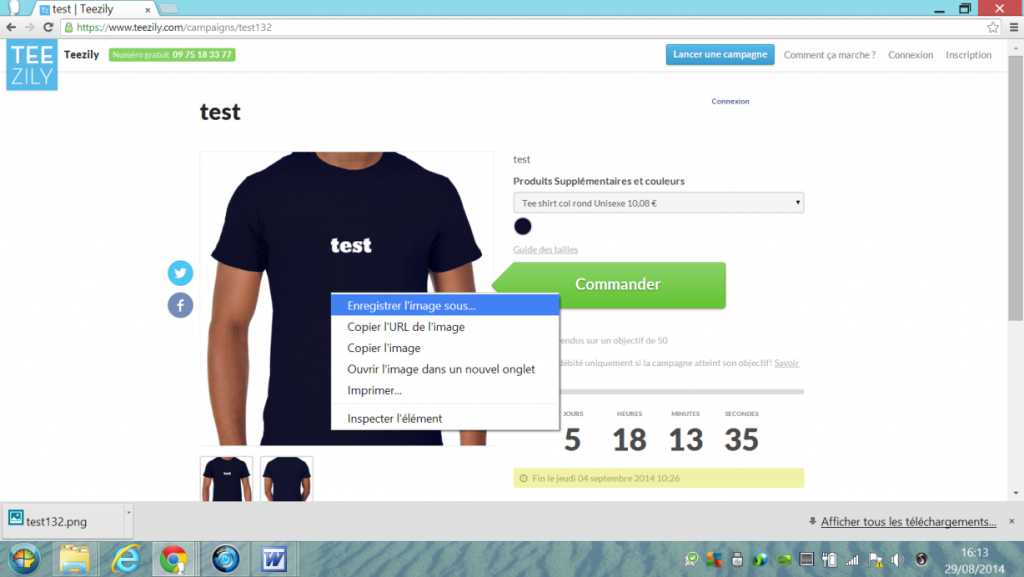 Download your picture in .jpeg or.png format and prior to uploading to Facebook add a subtle background colour to the image so that you can entice your buyers from their News Feed.
We recommend using yellow as the background colour as this attracts attention ans improves your click through rate.  Red creates urgency and encourages Facebook users faced with your ad to hurry and click on the link.  Orange is a real « call to action » call to action colour.
Keep purple exclusively for your female clientele.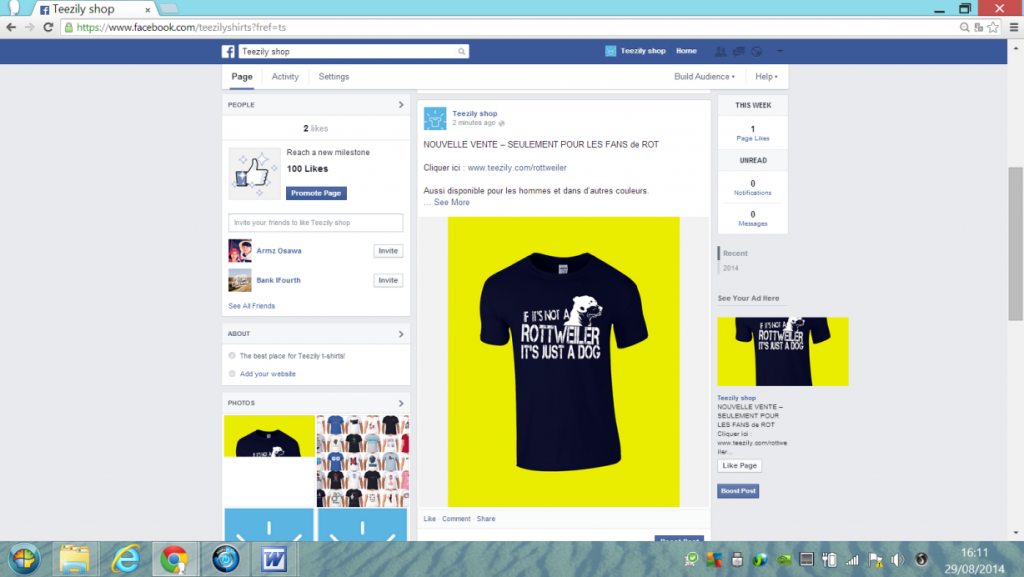 To make the most of Facebook's virality, don't hesitate to push Facebook users that you have targeted to share your publication.
2. a. Example of an « Engaging Page Post » to do on Your Page
NEW SALE – ONLY FOR [NICHE]
Click here: www.teezily.com/campaignname
Also available for men and in various colours.
Limited Edition – Not available in shops. All have to be sold.
Click on this link to order now before it's too late!
Don't forget to share this with your friends. Buy together and save on shipping costs. Thank You!
It is important to say that this is a new sale so that your potential buyers are not disappointed when they arrive to the page and find that there haven't been any sales as of that moment.  Remember to add the idea of exclusivity and rarity to your offer so that your buyers feel unique and privileged when purchasing your product!
Remember that friends often have the same interests and there is a good chance that friends of the people that you have targeted will also be interested in buying your shirt.
You may even consider offering a free T-shirt to the one who has shared your publication the most to generate friendly competition amongst the people that you are targeting.
Don't forget to re-engage your audience with regular feedback on your publication so that your buyers are notified as soon as a new comment is written.
Your goal here is to increase the virality of your publication for FREE and get the maximum amount of traffic to your campaign page to generate sales with the lowest cost possible to you.