How to Validate That Your Niche Market is the Right One
Once you have got several ideas of your niche markets, it is essential to find out if this target is passionate enough to purchase the T-shirts that you will offer to them.
Then, we suggest that you visit Google Shopping to see if there are T-shirts that have already sold to the chosen community, and we also suggest that you do a Google search to see if there is a qualified audience that interacts on blogs or forums that discuss this subject or that brings together an audience of potential customers.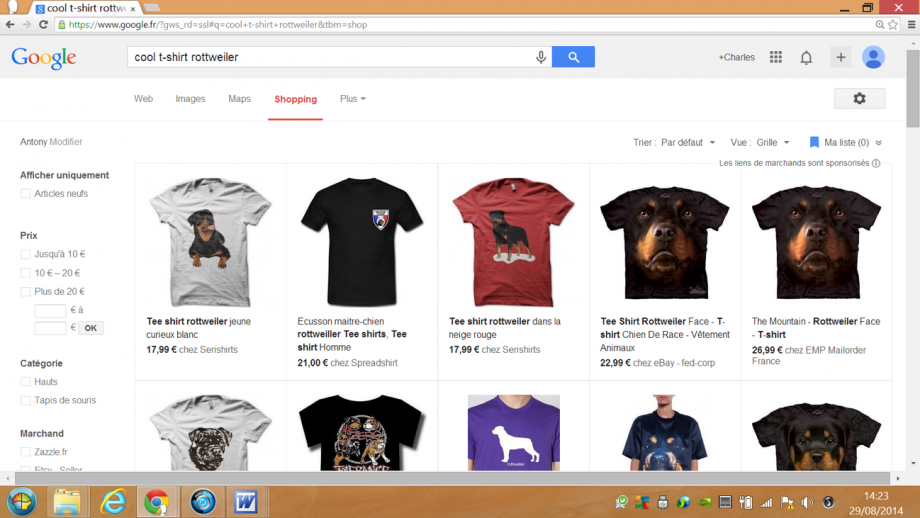 It is even possible to use Google Shopping to consult sites that could have new ideas of what can be sold to the niche market that you are targeting.
Before starting your Teezily campaign it is important that you answer the following questions:
Is your target composed of mainly passionate and proud members?
Can you offer them a design that could meet one of the three requirements previously identified?
Do you have enough time to market your T-shirt?
Can you effectively target your audience with Facebook?
If you can answer positively to all of these questions, don't wait, post your campaign now!
Pro Tip: When you target a niche market that supports an ecological cause, for example, don't forget that you can target those who are against it! This could potentially double your chances of launching campaigns that will be successful.
We ask that you visit the sites listed below to ensure that you do not launch a campaign using any type of trademark for brands able to sell their products in Europe.