Other Internet Sites: eBay, Instagram, Wikipedia, Pinterest, Teescover
You can also check several other websites in order to get ideas of niche communities that allow you to target and validate their potential simply by going to Audience Insights.
You can already consult the following T-shirt websites to have a clearer idea of what your potential customers like to wear:
http://www.snorgtees.com/t-shirts/best-sellers
eBay 
You can visit eBay for the specific country/countries that you are targeting. Start your research by searching for "funny T-shirt woman" on eBay and isolate the sales that have finished or have been successful in the left column.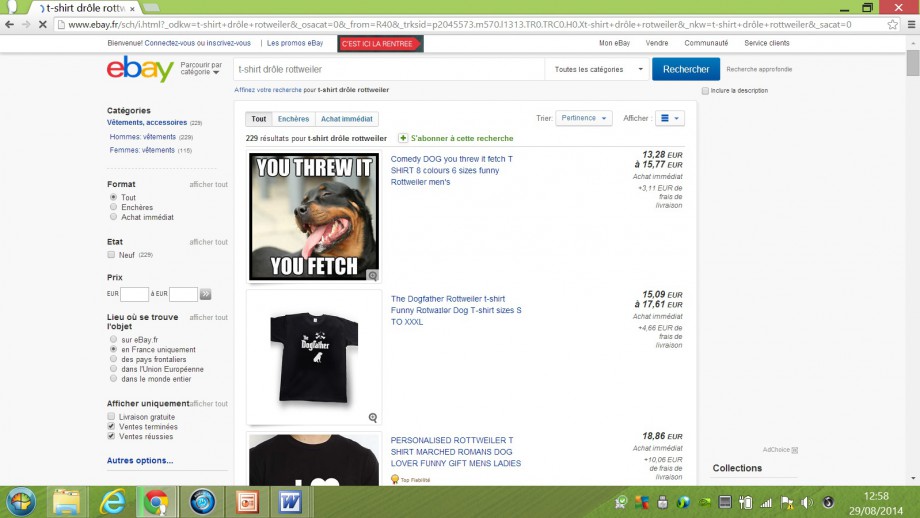 eBay auctions also tell you the number of T-shirts that have been sold! This allows you to see what consumers have appreciated in these sales which persuaded them to buy and therefore be able to validate a design. Here, for example, only one T-shirt was sold.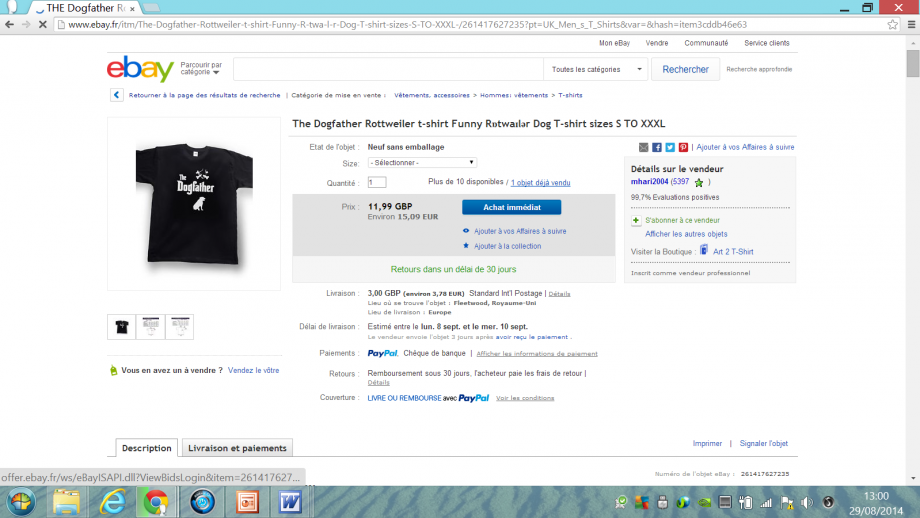 eBay therefore gives you the chance to see exactly how many T-shirts were sold using this design. Opt for designs that have has successful sale numbers to inspire your designs without creating an exact copy of them.
Instagram
You can search the following hashtags on Instagram to help you find designs and ideas that you can easily use to inspire your designs:
#coolshirts
#iwantthisshirt
#coolshirt
#niceshirt
#teeshirt
#cooltshirt
#cooltshirtclub
#cooltshirtprint
#cooltshirtdesign
You can also use this site http://web.stagram.com/ to search for hashtags on Instagram.
Wikipedia
Wikipedia can help you identify numerous niche markets. We invite you to consult the following lists on Wikipedia that should inspire many ideas for your next campaigns.
Trades
Animals
Sports
TV Series
Pinterest
Pinterest can also help you quickly identify T-shirts that appeal to your potential customers.
Teescover
When you have a clear idea of your niche market, Teescover can show you some of the designs that have already been sold abroad for this niche market. For example for the niche "Dogs", below are the results: