How to create the perfect Facebook Page for your campaign
You must have heard about the importance of a Facebook page for your Teezily campaign. Facebook is the perfect platform to reach 1.591 billion active monthly users. Many of them could be potential customers. According to a Facebook statistic; "80% of the users buy something which is suggested by a Facebook friend". Yet, another statistic shows the importance of having a Facebook page for a brand or product; "On any given week 0.5% of the Facebook users engage with a brand they liked". That means that on any given week 7.95 million people of all active Facebook users engage or potentially purchase an item. That's why we offer you help to create the perfect Facebook page for your Teezily campaigns.
Step 1 Select create a page for a brand or product
Setting up a Facebook page is relatively easy. However in order to be able to create a FB page you will need a Facebook account. Once you created an account you can start setting up your FB page. Go to "create a page" and you will see the following image:
Then you will have to click on "brand or product".
Step 2 Choose a relevant page name
Now you can choose a category that suits your campaign. In case you can't find one select "Website". Then you are asked to name your page. You can choose any name, but we highly recommend you to use a positive name that allows people to be able to agree with you when they press the like button!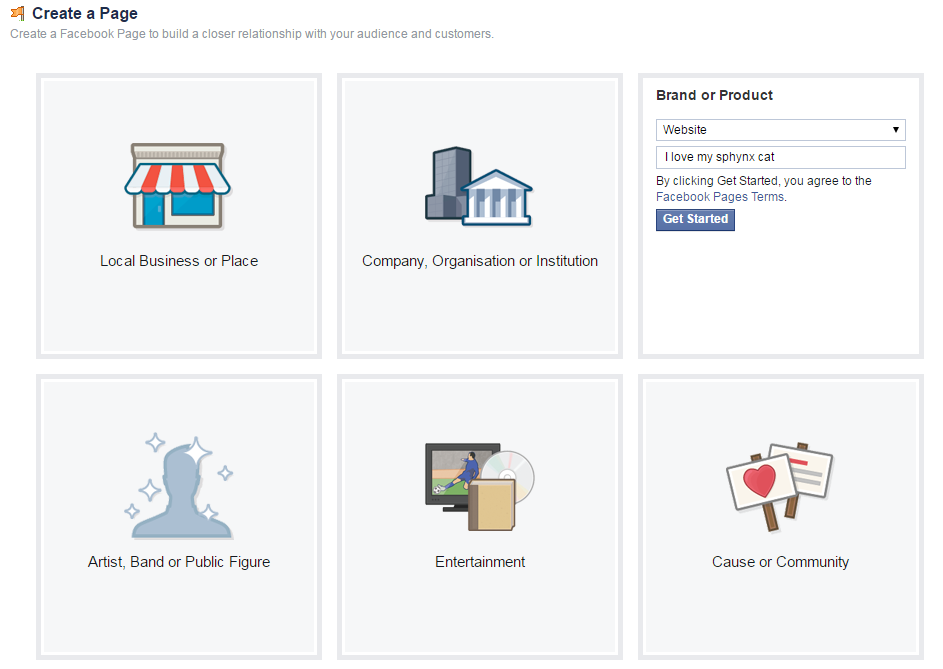 Step 3 Fill out your profile completely
Now you can add a description about your page and campaign. Avoid a long description visitors are not interested in irrelevant information.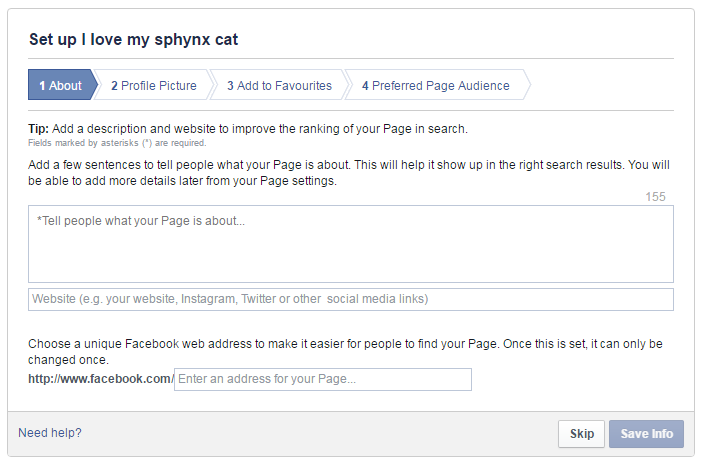 Step 4 Choose a relevant profile and cover pictures
The second most important thing when setting up a FB page is choosing the right pictures. It is also crucial that you don't infringe copyright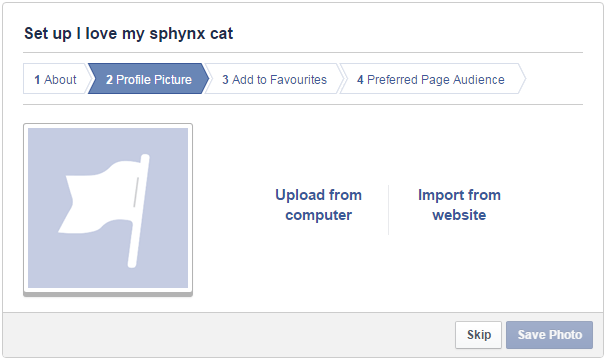 Step 5 Tell the FB community about your page
The final step is reaching out to all the 1.591 billion monthly active users that could potentially like your page. The easiest way to have your first 100 likes is sharing your page with your Facebook friends.