Design
Go to our website: https://www.teezily.com/ and click on Start a campaign.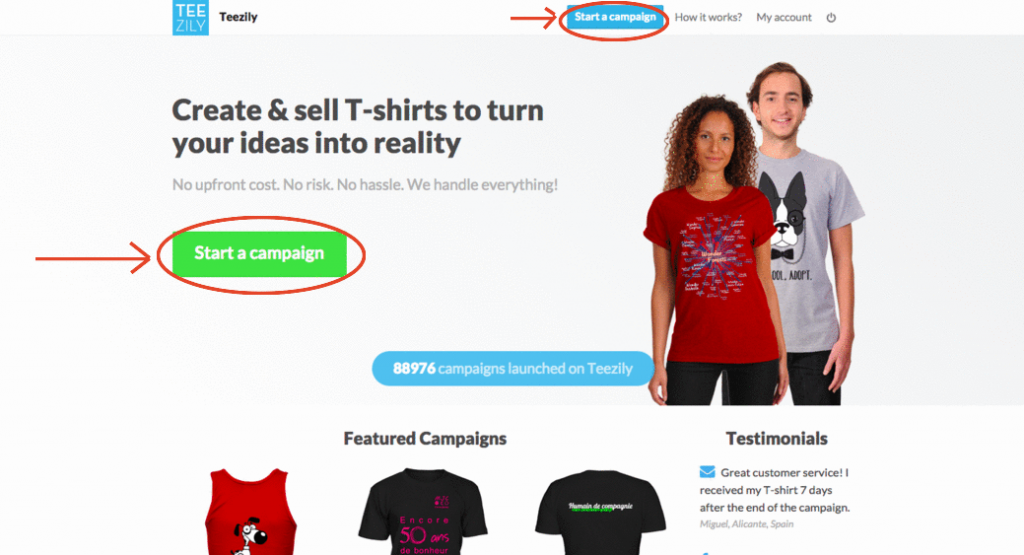 Select the model and colour of the product that you want to personalise and sell to your audience.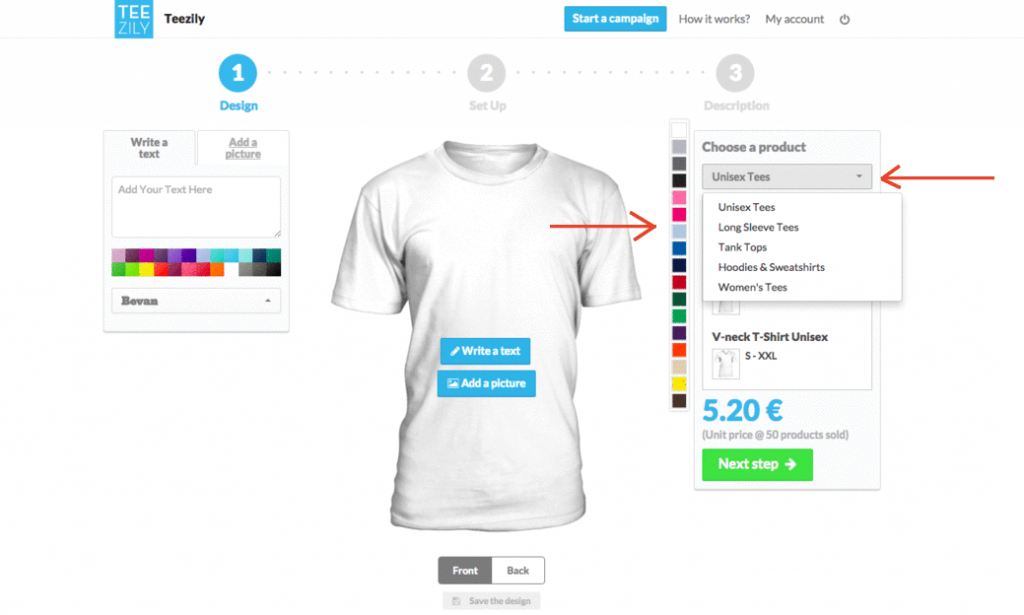 Click on Add a picture to upload your design which you have already created. Here at Teezily our customisation tool accepts the following file formats: .png, .eps, .jpeg, .gif and .jpg and we recommend a vector image with a minimum of 300 dpi or 3.000 x 3.000 pixels.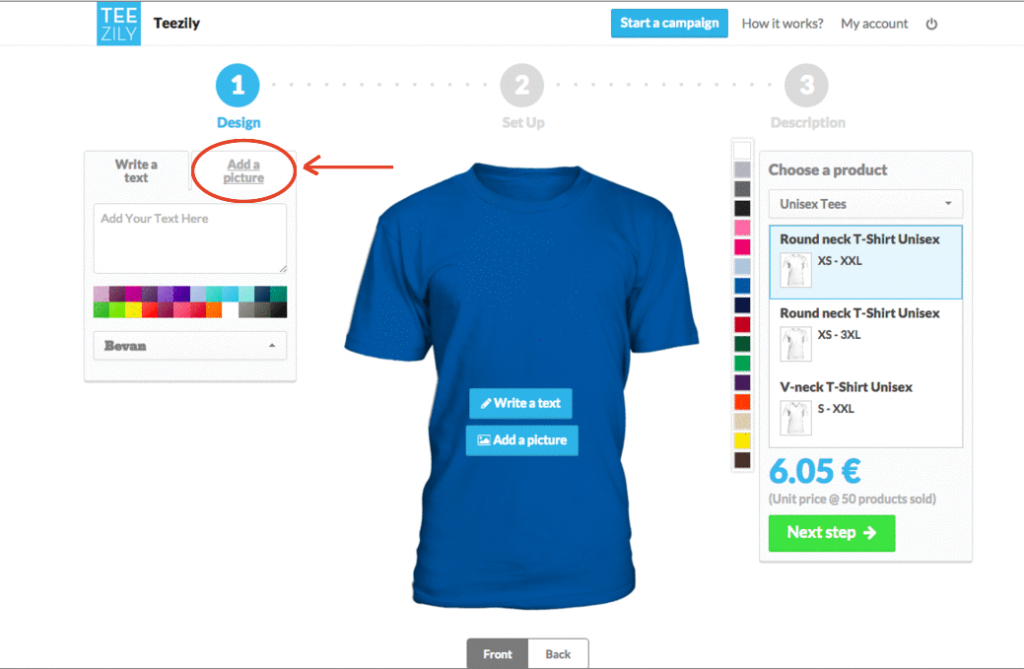 The image must be in the centre and be within the printing area.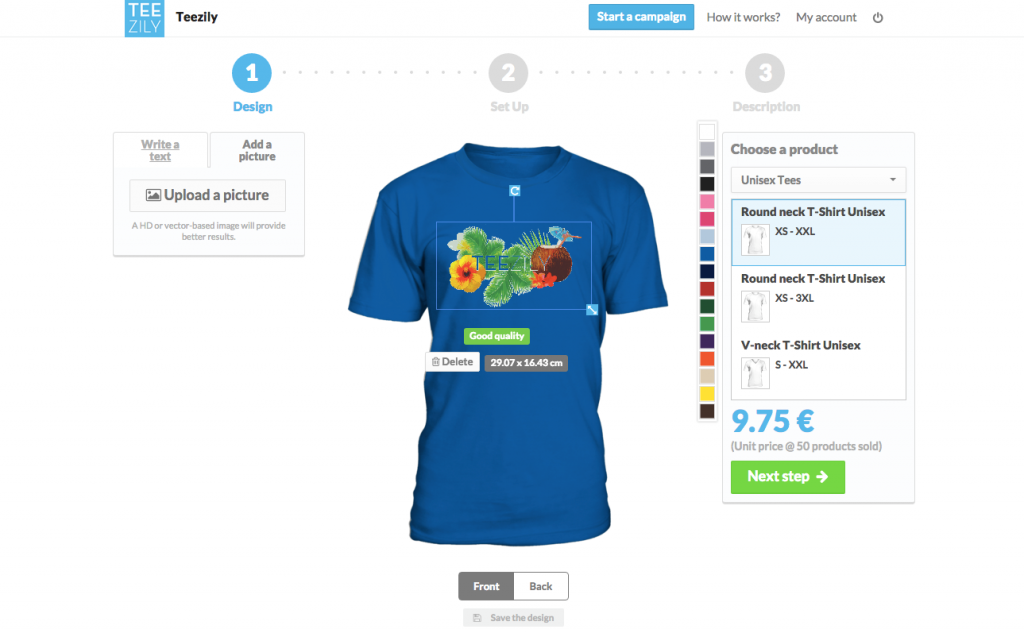 Keep in mind that your potential buyers prefer darker T-shirts. Men prefer black and dark blue while women tend to prefer pink, red and purple. You can select these colours on the right of your screen.
It is also possible to customise the back of the shirt by clicking on the Back button underneath the T-shirt. Please note that this will, without doubt, increase the price that we offer you for production and thus lower your profits for the same price. However, the value perceived by the customer makes up for the extra charges we will ask to print the back of your shirt. Do not hesitate to test campaigns with designs on the back to measure your ROI.
We will talk about how it is also possible for you to direct your traffic to the different products you offer for sale if your campaign has several products in a later chapter.