Facebook Pixel Conversion
Then go to your Ads manager and click on Conversion tracking  which you can find in the left column. Go to Create a pixel on the top right, then select « Checkouts », which you name the same as your campaign. Copy the given value and paste it on your Teezily account in the Create a Facebook pixel conversion tab.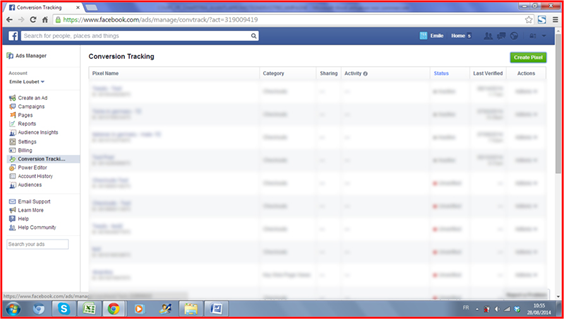 Once you have created your Teezily campaign, this number will let you track conversions for your campaign and give you valuable information (age, sex of your buyers + CTR and reach by demographics).
You can now see what the different targets that convert well are in the report under the following ad formats (CTW + PPE) which includes all the interactions with your publication.
You don't need to have multiple conversion pixels.
One is enough for all the campaigns that you run on Teezily.